I can't believe how many losses we've had this year. People like Pat Harrington Jr., Richard Libertini, David Bowie, Brian Bedford, Joe Alaskey, Frank Sinatra Jr., David Smyrl, Patty Duke, Erik Bauersfeld, even Prince!
And now, we've lost Alan Young. He was 96 years old. Famous for his role as Wilbur of Mr. Ed, but cartoon fans like me mostly remember for him for his animated roles, most famously Scrooge McDuck...
His most famous portrayals of the Scottish billionaire duck were in "Mickey's Christmas Carol" in 1983 and the "DuckTales" TV series from 1987-1990. He even reprised the role for the "DuckTales Remastered" video game!
Burny Mattinson, director of "Mickey's Christmas Carol," apparently liked Alan Young's work as Scrooge so much, he cast him in "The Great Mouse Detective" in 1986 (which he co-directed with three other directors), in the role of Hiram Flaversham, the father of Olivia.
Sure, his voice was virtually identical to Uncle Scrooge's, but it was still a fine performance.
Even on "Ren and Stimpy" (during the time Spumco was fired from the show, and Nickelodeon Animation Studios took over production), they cast Alan Young in the role of a crazed, short-strung Scotsman: Haggis McHaggis!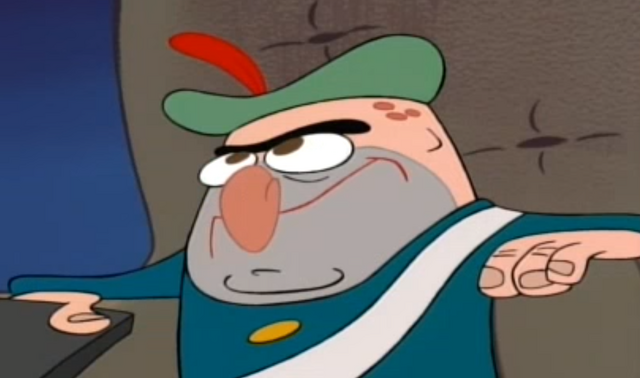 His most prominent appearance, the episode "Hard Times for Haggis," is actually one of the best post-Spumco episodes of the original series, IMO. And Alan Young gave a great performance in that episode.
So long, Wilbur/Uncle Scrooge/Mr. Flaversham/Haggis. You will be missed.
Current Music: The theme to "DuckTales!"